Highest Film Fee For An Actress

America's Julia Roberts commanded a fee of US$20,000,000 for her roles in Erin Brockovich (US 2000) and The Mexican (US 2001).
Only Tie For Best Actress Oscar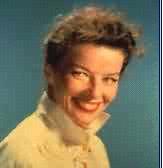 Katherine Hepburn

The only-ever tie for Best Actress was between Barbra Streisand, honored for Funny Girl (USA, 1968), and Katharine Hepburn for The Lion in Winter (UK, 1968). The joint Oscar was given at the 1968 Academy Awards, held on April 14, 1969.
Most Best Actress Oscars Won

The artist to have won the most Oscars in a starring role is Katharine Hepburn (b.May 12, 1907) with four, for Morning Glory (US 1933) in 1934, Guess Whos Coming to Dinner (US 1967) in 1968, The Lion in Winter (US 1968) in 1969 and On Golden Pond (US 1981) in 1982.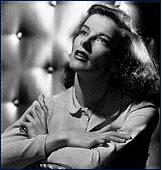 Angelina Jolie may be the It girl of the new millennium, but a few decades ago the gorgeous Katharine Hepburn was the hottest star. Born in Hartford, Connecticut, USA, on May 12, 1907, Katharine hit the acting scene in 1928, and in 1933 took her first Oscar for Morning Glory. She crammed 49 films into her career, and was given more Oscar nominations (12) and Oscars (four) than any other film star..
Youngest Performer To Win An Oscar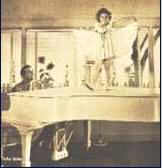 Shirley Temple won a special Juvenile Award, "in grateful recognition of her outstanding contribution to screen entertainment during the year 1934," on February 27, 1935, aged six years and 310 days. In later life Shirley moved into politics and became an American ambassador. From 1989 to 1992 she was the US ambassador to Czechoslovakia.
Actress With Most $1 Million+ Grossing Movies

Julia Roberts (b. Oct 28, 1967) has, as of April 2002, starred in 11 films which have grossed at least $100 million (£70.7 million) at the international box-office. Her top grossing film was Pretty Woman (US 1990) which took $463.4 million (£331 million).
Youngest Oscar Winner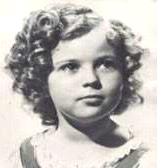 The youngest Oscar winner is Tatum O'Neal, who was 10 years, 148 days, old when she received the Best Supporting Actress award for Paper Moon (USA, 1973) on April 2, 1974.

Most Best Actor Oscars won

Tom Hanks has won the Best Actor Oscar twice, for Philadelphia (USA, 1993) and Forrest Gump (USA, 1994). He shares this record with Spencer Tracy, Fredric March, Gary Cooper, Marlon Brando, Jack Nicholson, and Dustin Hoffman
Longest Oscar Ceremony

The 71st Academy Awards ceremony, held on March 21, 1999, and broadcast by ABC, lasted for 4 hours 2 minutes. In her closing speech, the host for the evening Whoopi Goldberg told television viewers that while they watched the show, "another century went by".


Most Valuable Film Script

Clark Gable's personal film script from Gone With The Wind (USA, 1939) sold for $244,500 to Stephen Spielberg at Christie's, Los Angeles, California, USA, on December 15, 1996. The script was sold by Gable's estate along with his 1934 Oscar for It Happened One Night (1933), as part of a day-long auction of Hollywood memorabilia that raised more than $1.8million.

Highest Box Office Grossing Actor

Harrison Ford has acted in some 25 films generating total box-office earnings of $3,010,111,472. Of these pictures, ten have taken over $200 million. Star Wars (USA 1977), starring Ford as Han Solo, has made the most money so far, taking $783,600,000 worldwide. Born in Chicago, Illinois, USA on July 13, 1942 Harrison Ford starred in his first TV role in an episode of the The Virginian in 1967 followed in the same year with his first credited film role as Lieutenant Shaffer in the Western A Time for Killing. With few roles being offered he became a carpenter, but was given his big break in 1973 with the role of Bob Falfa in the George Lucas film American Graffiti. Four years later he starred as Han Solo in Star Wars, and his movie career has gone from strength to strength ever since.

Highest Annual Earnings For Film Actor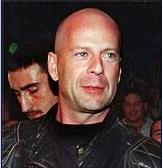 Bruce Willis may be a Hollywood hero, but this keen, mean, die-hard fighting machine once waited tables and worked in a bar before being spotted by a casting director. Bruce is left-handed, his nickname is Bruno, he can play the harmonica, he has released two albums, and he had a stutter as a kid.
Oldest Best Actress Oscar winner
Jessica Tandy (1909-94) won Best Actress for Driving Miss Daisy (USA, 1989) on March 29, 1990, at the age of 80 years and 295 days. Tandy was born in London.

Most Oscar Nominations For A Film


The most Oscar nominations for a film is 14 – a record shared by All About Eve (USA, 1950) in 1951 and Titanic (USA, 1997) in 1998.
Longest List Of Names Thanked By Oscar Winner

The longest roster of people thanked by an Oscar winner was the 27 named by Olivia de Havilland (b. 1916) when she won Best Actress for her role in To Each His Own (US, 1946) at the 1946 Academy Awards held in Hollywood, March, 1947.

Most Oscar Nominations

Walt Disney received a total of 64 Oscar nominations during his career, the last of which he won posthumously, in 1969, for Winnie The Pooh And The Blustery Day (US 1968), in the Best Short Subjects, Cartoons category.
Longest Time Between Original Movie And Sequel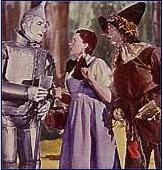 We're off to see the Wizard, but you'll have to wait 46 years! The Walt Disney production of Return To Oz appeared 46 years after the original, The Wizard of Oz. The second film, which resumes the story six months after Dorothy's return to Kansas, is closer to the books, and opens with a depressed Dorothy receiving shock treatment from the mad doctor, Nicol Williamson. Dorothy returns to Oz where, along with companions Tik Tok (a robot), a gangly jack o' lantern, and a talking chicken, she fights against a Gnome King and a witch. Unlike many sequels, Return to Oz received rave reviews and was nominated for an Academy Award for Best Visual Effects.

Most Non-Winning Oscar Nominations

Turning Point (USA, 1977) and The Color Purple (USA, 1986) both received 11 American Academy Award nominations but failed to win any Oscars.
Longest Contract In Radio And TV


Bob Hope completed the 60th year of his NBC contract on November 23, 1996. The TV veteran also holds Guinness World Records for Most Honored Entertainer, Most Oscar Ceremonies Presented, and Longest Hollywood Marriage.
Most Best Director Oscar wins

John Ford won four Oscars as Best Director, for The Informer (USA, 1935), The Grapes Of Wrath (USA, 1940), How Green Was My Valley (USA, 1941) and The Quiet Man (USA, 1952).