Longest Music Video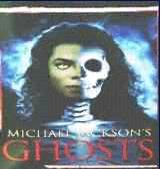 Michael Jackson's part feature film, part music video, Ghosts (USA, 1996), is 35 min long and was based on an original concept by horror writer Stephen King. Jackson plays five different roles in the video, directed by Stan Winston.
Fastest-Selling Rap Artist

Ahem… May I have your attention please? Here's a little lesson on the real Slim Shady. Born October 17, 1973, in Kansas City, Missouri, Marshall Bruce Mathers III was shuffled in and out of trailer parks as a child before his mother settled in Detroit when he was 12. He wrote his first rap song at 14, and dropped out of high school when he hit the ninth grade. Eminem was discovered by hip-hop legend Dr Dre.
Oldest Rappers
Japanese twin sisters Kin Narita and Gin Kanie were born on Aug 1 1892. For there 100th birthday in 1992, they recorded a "granny rap" record that entered the Japanese pop chart. Althought Gin died of a heart attack in Jan 2000, they are still household names in Japan and, in the past, appeared regularly on TV and commercials
Biggest Selling Album By A Boy Band

The Backstreet Boys – Nick, Kevin, Brian, A.J. and Howie – released their Millennium album in 1999, and achieved record-breaking sales of 13 million by March 2001.



The Backstreet Boys may be the biggest boy band of the new millennium, but their success had to start somewhere. In the early 90s AJ, Howie, and Nick used to bump into each other at acting auditions. They began hanging out together and started singing. Soon after, Kevin Richardson and his cousin, Brian Littrell, joined in too. The band began performing in their high school gym and at various events like Grad night at Sea World. However, it was thanks to a special fan - who made a call to Jive Records - that the boys then scored a recording contract.

Most Grammy Awards Won In A Year By A Person

At the 26th Annual Grammy Awards in 1984 Michael Jackson won eight Grammy awards, which included Best Male Rock Vocal Performance for "Beat It," Record Of The Year with "Beat It," and Album of The Year with Thriller.
Fastest Rap Artist

Rebel XD (Seandale Price) from Chicago, Illinois, USA, beat his own record and rapped 683 syllables in 54.501 seconds on the set of Guinness World Records: Primetime in Los Angeles on June 24, 1998. This equals 12.5 syllables per second. He previously rapped 674 syllables in 54.9 seconds in 1992, which works out at 12.2 syllables per second. Rebel XD reckons he was born to entertain. His mother has told him that as a baby he would sit in front of the stereo all day listening to music. At school, he wrote love poems for his friends to give to their girlfriends. Born on the south side of Chicago, he began rapping in seventh grade, combining his love of poetry and music. He is now focusing on establishing a rap career of his own and says that his dream is to be heard and appreciated for his talents, "You have to keep on living, being strong and try to survive."

Highest Ever Annual Earnings By A Girl Band

The Spice Girls ranked 20th on Forbes magazine's list of the 40 richest entertainers of 1998, with an income of £29.6 million($49 million). The Spice Girls were formed in 1993 when Victoria Addams, Melanie Brown, Melanie Chisholm, and Geri Halliwell all answered an ad in a UK theatre journal for "streetwise, outgoing and ambitious" girls who could sing and dance. Emma Bunton joined at a later date and the group, managed by Simon Fuller, released their debut single "Wannabe" in July 1996, which went to No. 1 in the UK, the USA, and another 30 countries. Their album also went top of the US charts - the first UK act to ever do so with a debut release. The group received incredible media coverage, comparable to The Beatles at the height of their fame. Spiceworld also went to number one in six countries. The band parted company with manager Simon Fuller in 1997 and Geri Halliwell in May 1998. Although still officially together the rest of the band are now pursuing solo projects.


Biggest All-Times Sales For A Band


The Beatles have amassed the greatest sales for any group. All-time sales have been estimated by EMI at over one billion discs and tapes to date. In 2001, they had been certified for album sales of 163.5 million in the US alone. The band has numerous other world records, including that for most recorded song - Lennon and McCartney's "Yesterday" had 1,600 versions recorded between 1965 and January 1, 1986. Also, their album titled 1, released on November 13, 2000, sold 13.5 million copies around the world in its first month, making it the fastest-selling album.

Most successful Male Country Singer
Garth Brooks [USA] is the most successful country artist of all time with album sales of over 100 million since 1989. he is also the biggest-ever certified solo album artist in the USA
Youngest Artist To Have A US No. 1 Album


Stevie Wonder was only 13 years old when his album Little Stevie Wonder - The Twelve Year Old Genius topped the US charts in 1963. He is also the solo artist to have won the most Grammy awards, having taken home 19 of the prestigious prizes throughout his career. He lost his sight soon after birth when given too much oxygen in an incubator. As a toddler he beat spoons on furniture and boxes until he was given a drum. Later he took up the harmonica and piano and sang in a local Gospel choir. At 10, he was spotted by Roland White, singer with Motown act The Miracles, and the label signed him up. He became part of the family of transatlantic tours. "Uptight (Everything's Alright)" was his frist hit in 1964. In 1976 he signed a $13 million contract with Motown, at the time the largest ever in the music business. In the same year he released his album In The Key of Life, which stayed at No.1 in the US charts for 14 weeks.


Highest Annual Earnings by a Rapper
Dr. Dre [USA] has made more money than any other rapper in one year. According to the 2001 Forbes Celebrity List, Dre earned $31.5 million in 2000.
Highest Annual Earnings by a Band
The Beatles, despite breaking up in 1970, were the highest earning band in 2000, making $150 million according to the 2001 Forbes Celebrity List.
Fastest Selling Album By A Female Artist

Call her the modern day Madonna, the princess of pop, the sex kitten of the century, in fact call her what you like - because Britney Spears is hotter than hot! So, we all know about her crazy career, but what about her private life? Brit loves to shop, catch a flick, and sunbathe in summer. She has a dog called Baby and her idea of a great date is going out for a nice meal followed by a movie.
Most Sucessful Female Solo Artist


Madonna is the most successful female solo artist, selling 120 million albums as of November 2000. She has had 35 top 10 singles and 12 top 10 albums in the US, with a UK total of 47 top 10 singles and 14 Top 10 albums.
Fastest Selling Pop Album

The record for the greatest first week sales of an album in the US is held by *NSYNC. The group, JC Chasez, Justin Timberlake, Chris Kirkpatrick, Joey Fatone, and James Lance Bass, sold 2.41 million copies of their album No Strings Attached when it was released on March 21, 2000. It sold a record one million copies on the first day, shipped a record seven million in the first two weeks and sold over 100,000 copies a week for a record 26 successive weeks. The album entered the charts at No. 1.
Best-Selling Latin Male Singer

Spanish singer Julio Iglesias is the most successful Latin music star in the world, with reported global sales of over 200 million albums. Julio (1987) was the first foreign-language album to sell more than two million copies in the USA and the only foreign language record to go double platinum there.

Best-Selling Female Latin Singer

Cuban-born singer Gloria Estefan is the most successful female Latin artist in the world. Her current total world sales stand at more than 35 million. In the USA she has amassed eight gold albums, four of which have passed the three million sales mark – Primitive Love (1985), Let It Loose (1987), Cuts Both Ways (1989) and Greatest Hits (1992). In the UK her Anything For You (aka Let It Loose) and Cuts Both Ways both sold more than one million copies. In 1990 Estefan was presented with a Golden Globe award for album sales outside the USA.