Richest Bachelor
Larry J Ellison [USA] is estimated to be worth $47 billion. He has been CEO of Oracle Corporation since he founded the company in 1977.

Richest Investor

Warren Edward Buffett, chairman of Berkshire Hathaway, is the world's richest investor, estimated to be worth $28 billion. He started playing the stock market with one of his sisters when he was 11, with the encouragement of his father Howard Buffett, a local stockbroker. Buffett started his own investment company in 1956.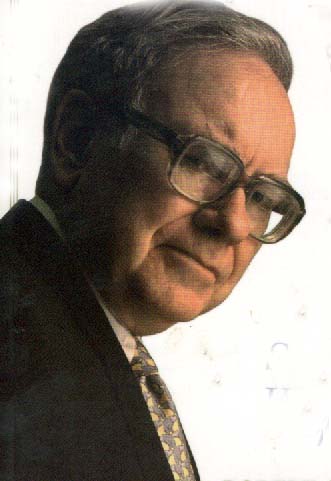 Richest Luxury Goods Maker

France's Bernard Arnault, who heads the luxury goods empire LVMH (Louis Vuitton Moet Hennessy), is worth an estimated $12.6 billion. LVMH owns brands such as Christian Dior, Givenchy, Kenzo, and Louis Vuitton, as well as top drinks brands including Dom Perignon and Hennessy. The company had total sales of $8 billion in 1999. The strength of the luxury goods market led to his fortune doubling between 1999 and 2000. He and his family own 47% of LVMH and he also has considerable interests in the new media business, including a stake in Interactive Collector, an umbrella site which is home to over 200 auction houses, dealers and galleries worldwide, boasting over $1 million worth of art, antiques and collectibles.
Richest Person Ever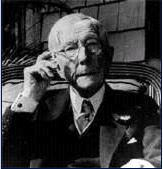 The wealth of America's John D Rockefeller was estimated at $900 million in 1913, equivalent to $189.6 billion today. His first job, in the 1850s, earned him a wage of just $3.57 per week, but he was given a pay rise and promotion within months. The zeroes on his pay packet multiplied, and by 1913, he had earned himself an estimated $900 million. Having made his fortune in oil, Rockefeller retired in 1897. By 1922 he had given away $1 billion to charity and to his family. Rockefeller died in 1937, but still remains, without doubt, the richest person ever!


Richest Person

Bill Gates [USA], founder and chairman of Microsoft Corporation is currently the richest person in the world. Forbes magazine estimated his wealth at $60 billion in May 2000. Gates begin computer programming when he was just 13 . In 1986, at the age of 31, Gates became the youngest-ever billionaire. For a few weeks in early 200, Larry Ellison and Gates competed for the title the world's richest person, but Gates soon reclaimed the title.
Richest Designer

Ralph Lauren has a personal fortune estimated at $1.7 billion - the highest of any designer. The Ralph Lauren empire is currently valued at around $3 billion. Born Ralph Lifschitz in New York in 1939, he began his career as a sales assistant and changed his name before opening his first ever shop, selling ties, in the 1960s. He created the famous Polo brand in 1967. Some of the awards he's won over the years include the 1970 Coty Menswear Award, the 1974 Coty Fashion Award for Women's Wear and the 1977 Coty Hall of Fame Lifetime Achievement Award.
Richest Jeans Tycoon
In 1999 Robert D. Haas [USA], the great -grant-grandnephew of the founder of jeans manufacturer Levi Strauss Co., had amasses a fortune of $8.2 billion. As a result , he ranked 358 on the 1999 Forbes 400 list.
Wealthiest Dog
the largest legacy dog is $15 million, bequeathed by Ella Wendel [USA] to her poodle, Toby, in 1931. This is equivalent to $169 million in today's terms
Highest Annual Earnings For A CEO

Born in Shanghai, China, in August 1944, Charles B. Wang moved to the US with his family in 1952. After gaining a Bachelor of Science degree in mathematics, he began his computer career as a programming trainee for Columbia University's Riverside Research. He started Computer Associates in 1976, and by 1999 it had sold $5.6 billion worth of software to the business market, just behind Microsoft and IBM. Charles is also a whiz with a wok and has published a book entitled Wok Like A Man.

Richest Dead Celebrity

In the year 2000, 23 years after he died of a heart attack, Elvis Presley earned $35 million (£25 million.) Since he first launched his recording career, Elvis has sold more than one billion albums, generating fat royalty checks for his family. Elvis left daughter Lisa-Marie his Graceland mansion in Memphis, Tenn., which earns $15 million (£10.5 million) annually in admission fees, while $5 million (£3.5 million) was earned by selling Presley related articles like T-shirts and toys.

Some folks say he's still working at a gas station in Tennessee, or stacking shelves in a local Wal-Mart, or performing as a wedding singer. But the career of the dead Elvis is proving to be much more lucrative than any of these professions. In 2000 the Elvis estate earned $35 million from record sales, merchandise, and licensing deals.
Youngest Self-Made millionaire
The youngest made ever to earn a million dollars was the child film actor Jackie Cogan [USA]. Between 1923 and 1924 he earned $22,00 per week and retained about 60% of his films' profits. At 13 he was was millionaire. Unfortunately his showbiz parents squandered his money and under California law at the time, he had no rights to the money he made as a child. Jackie filed suit for around $ million and , in 1939, was awarded just $126,000. the ensuring legal case led to the Child Actor Bill, also known as the Coogan Act to protect child actors.
Richest Woman

Liliane Bettencourt of France, heiress to the L'Oréal fortune, has an estimated net worth of $15.2 billion. Liliane is the daughter of the company's founder, and her family indirectly control L'Oréal. Nestle also owns a large, indirect stake. Sales outside France account for about 80% of the company's business.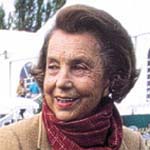 In 1907, Bettencourt's father Eugene Schueller, a young French chemist, developed a hair color formula and called it Aureole. The company was registered in 1909. By 1920 it had 3 chemists and has 2,000 today.
Richest Monarch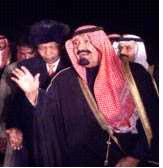 The richest monarch in the world as of April 2001, is King Fahd Bin Abdulaziz Alsaud of Saudi Arabia. His estimated personal wealth amounts to around $30 billion. In power since 1982, the King's wealth primarily stems from oil, property and investments.

Richest Cosmetics Tycoons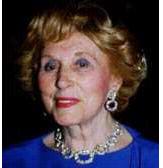 Leonard and Ronald Lauder, both from USA, and their family have a combined fortune of $7.8 billion. Leonard runs Estée Lauder, the cosmetics company founded by his mother. Ronald Lauder is Chairman of Clinique Laboratories and Estée Lauder International.

Largest Hollywood Home

"The Manor," on Mapleton Drive, is the largest Hollywood home. The building occupies an area of 3,390 sq m (36,500 sq ft). Built by TV producer Aaron Spelling, the house includes a gymnasium, bowling alley, swimming pool, and skating rink.It is currently valued at $37 million (£26.4 million).
Largest Annual Income
George Soros [USA]. President and chairman of Soros Fund Mangement LLC, private investment management firm earned $1.5 billion in 1995 alone. Most of his earnings came from profitable investments in offshore funds such as Quantum, Quantum Emerging Growth, Quota, and Quasar International
Richest Working Woman
Abigail Johnson [USA] a senior vice president of FMR Corp. [Fidelity Investments] has a net worth of $7billion and is No. 18 on the 200 Forbes 400 US rich List
Supermodel With Highest Annual Earnings

According to the Forbes magazine 1999 Celebrity 100 list, Claudia Schiffer earned $10.5 million in 1998. She was discovered in her hometown of Dusseldorf, Germany while dancing at a disco when she was 17-years old. She got engaged to the British tycoon Tim Jeffries in January 2000.

Highest Earning Film Producer Hollywood
Producer/director George Lucas topped the 2001 Forbes Celebrity 100 list, having earned over US$250 million in 2000 following the release of Star Wars: Episode 1 - The Phantom Menace (USA 1999) on video.
Richest Music Producer

Master P, chief executive officer of No Limit Records, based in New Orleans, Louisiana, USA, is estimated to have a net worth of $56.5 million.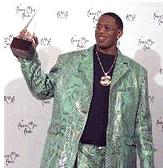 Master P may be making his millions, but hardly anyone has heard of him! Born Percy Miller, P was the oldest of five kids and was raised by his paternal grandmother after his parents separated. He got into college on a basketball scholarship, but injured himself so he set up an independent record store in California called No Limit Records with an inheritance of $10,000 from his grandfather. With success came stress and in 1997 one of his concerts turned into a riot, and in the same year he was also sued over copyright issues.

Most Expensive House Built

Hearst Castle at San Simeon, California, USA was built for William Randolph Hearst between 1922-39 for a total cost of more than US$30 million, equivalent today to US$276,883,320.